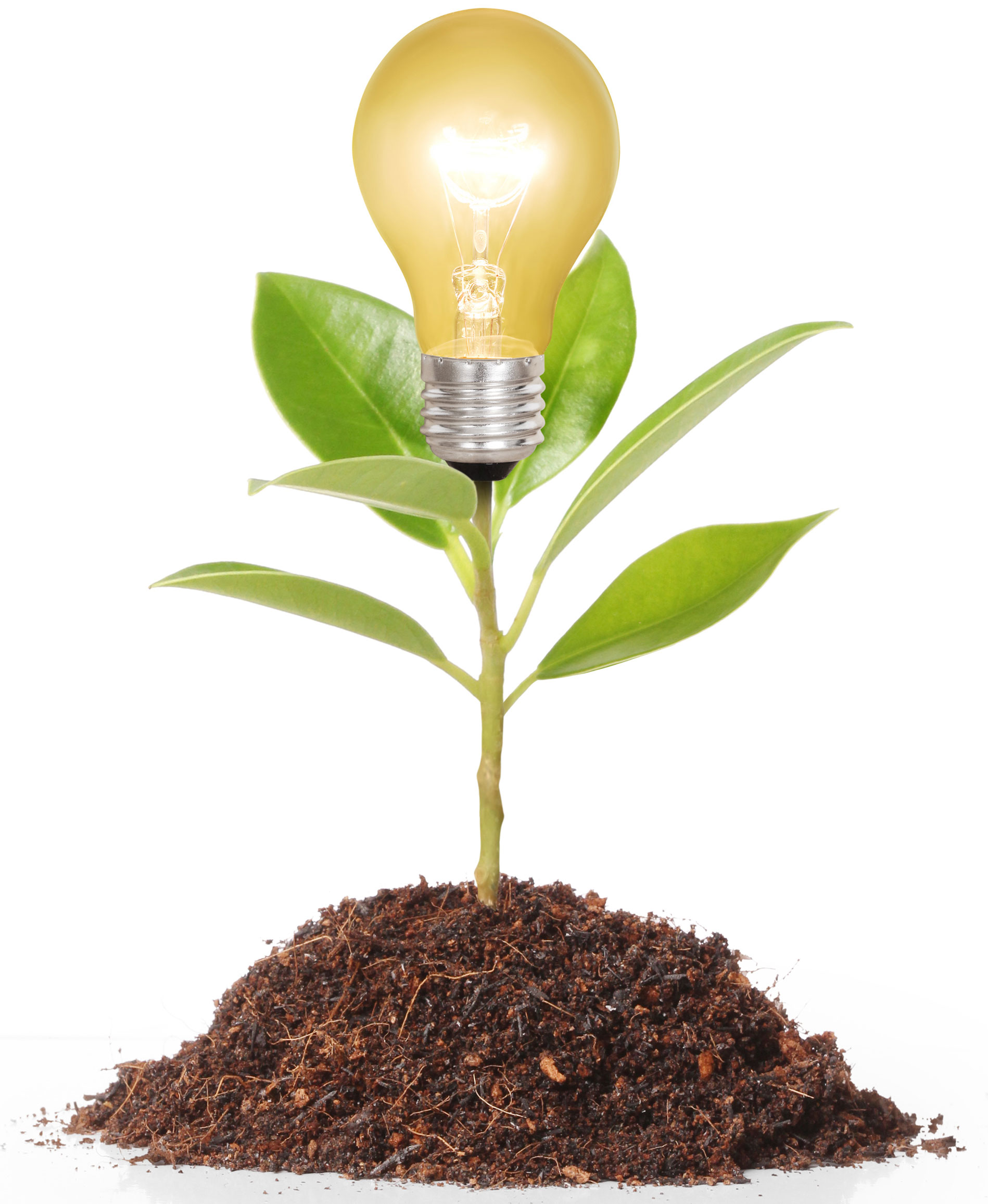 During the school closure, we will post daily with helpful information and resources.
We wish teachers and students the very best at this time and are here to support you.
June 1, 2020
Summer Reading and Rejuvenation
by Joshua Block
"Teaching would not be possible without time devoted to reflection and rejuvenation. In the same way that crops need to be rotated so that soil can be replenished, teachers need time away from the classroom to rediscover different parts of their identities and return to classrooms and students with renewed joy, creative ideas, and reaffirmed visions of themselves as educators.  Summer is a time for reflection, scholarship, and a chance to give myself a break from the daily cycle of planning and feedback that make the school year such a whirlwind."
What are your plans for rejuvenation this summer?
https://www.edutopia.org/blog/summer-reading-and-rejuvenation-joshua-block
May 29, 2020
As we prepare for the future and returning to school, here is some great advice from Sean Slade, Senior Director of Global Outreach at ASCD:
"We may not have control over the syllabus. We may not have control over the revisional work to be caught up. We have no control over what has taken place across our schools, our communities, our country and our world…
...but we do have some control over the climate, culture, and sense of community and belonging we develop in our classrooms and across our schools. We have a choice in how we respond and support our students, our colleagues, and our families.
So until our new normal becomes normal, let's just focus on controlling what we can."
Shared in ASCD and CDC Webinar
Leading Schools During the Coronavirus Crisis: Medium-Term Steps
Tuesday, April 28, 2020
May 28, 2020
"When you know yourself well--when you understand your emotions, social identities, core values, and personality--you gain clarity on your purpose in life and in work. Being anchored in purpose makes you able to deal with setbacks and challenges."
-Elena Aguilar, Onward: Cultivating Emotional Resilience in Educators
As we finish the school year and move into summer, take time to ground yourself in who you are--your values, your purpose in teaching. Try some of these reflective activities:
May 15, 2020
Teacher Collaboration
Many of you have been collaborating with grade or team members. It has strengthened your ability to teach on-line and you have shared lesson responsibilities to lighten the load.
Instructional coach and TechEd editor Lauren Davis says, "The beauty of collaboration is not only the ability to tap into various perspectives and ideas, but also to share responsibility for our students' learning. The more people invested in a student's education, the better the chance that student has to be successful."
During this interesting teaching moment in history, continue to reach out to your colleagues, support each other and keep up your excellent effort.
If you would like to read more about the positive effects of teacher collaboration on students success read: https://www.schoology.com/blog/teacher-collaboration
May 13, 2020
As we contemplate the effects of losing 10 weeks or so of school, John Hattie reminds us that "It is not the time in class, but what we do in the time we have, that matters".  In a current post, Visible Learning Effect Sizes When Schools Are Closed: What Matters and What Does Not, Hattie notes:
Do not panic

Worry more about subjects in which parents have the least skill

Engage students in optimal tasks designed to find out where students are and where they need to go in their learning 

Create many opportunities for social interaction

Listen to feedback from students about their learning
View the full post to learn more about, "What Matters and What Does Not." https://corwin-connect.com/2020/04/visible-learning-effect-sizes-when-schools-are-closed-what-matters-and-what-does-not/
May 12, 2020
Be a Part of History!
The Utah Division of State History is gathering first-hand perspectives on the pandemic in Utah from students in grades K-12.  For more details, visit:  https://history.utah.gov/covid-19-memory-project/  It may be an interesting, and meaningful writing project for your students.
May 8, 2020
Visit this link for a free download of the graphic below.  It captures the wonder and talent of teachers!

May 6, 2020
It's National Teacher Appreciation Week! Take time on social media to thank teachers or colleagues you know with this hashtag #ThankATeacher.  Visit HERE for more information.
What's one thing you've learned recently about the work that teachers do?

Tag teachers (or colleagues) in your life and let them know how much you appreciate them.

Ask a teacher (or colleague) "What can I do to help?"

Post a #TBT that brings back memories of your favorite teacher.

How has a teacher (or colleague or student) helped you make it through this week with a little more joy?
May 5, 2020
Happy National Teacher Day!
Do you know the origins of National Teacher Day? It is believed that in 1944, an Arkansas teacher, Mattye Whytte Woodridge was writing to political and educational leaders asking for a national day for teachers to be honored. One of her letters made it to desk of Eleanor Roosevelt. In 1953, Mrs. Roosevelt worked with groups like National Educators Association (NEA) to convince congress that there should be a national teacher day. It took decades for congress to declare the first National Teacher Day on March 1, 1980, and it was only for that year. However a movement had started to make it an annual thing with NEA on the first Tuesday in March. In 1985, NEA Representative Assembly voted that the first Tuesday in March would be National Teacher Day. Then, the National Parent Teacher Association decided to take this a step further and decided the first full week of May would be Teacher Appreciation Week. To learn more about Mattye Whytte Woodridge and the history of National Teacher Day, check out this blog post.
May 4, 2020
May the Fourth Be With You!
Click HERE for a special Teacher Appreciation message from Debbie Fisher, a teacher specialist in Jordan School District.
May 1, 2020
May is Utah Archaeology and Historic Preservation Month!  Explore the Utah Division of State History Site to see all the amazing online events that will be offered throughout the month of May.  Spend Mondays "touring some of Utah's historic homes and buildings."  Tune in on Tuesdays and Thursdays at noon, when the State Historic Preservation Office will share their "expertise in the realms of historic preservation and archaeology."  Interested in the Jarvie Ranch, Utah's mining heritage, Fremont Sites in Utah Valley or the Oljato Trading Post?  If so, participate in the "Brown Bag Speaker Series" each Wednesday at noon.  https://history.utah.gov/celebrate-archaeology-and-historic-preservation-month-with-us/
April 28, 2020
The National Council of Teachers of Mathematics (NCTM) is celebrating their Centennial!  They are offering 100 Days of Professional Learning, "geared to meet all grade bands and interests."  Their live webinars will be held in Zoom room sessions on Facebook Live or you can choose to view the recordings at your leisure.  Click on the link below to view NCTM's April-July schedules, as well as, access previous recordings and descriptions of the webinars.  https://www.nctm.org/100/
April 24, 2020
Looking for some fun, educational, and engaging STEM activities? Every week the Utah STEM Action Center will hand pick the top 8-10 Science, Technology, Engineering, Math and even Art resources that students can utilize while at home.  Use the following link to view the websites they have selected, along with a brief overview.  The sites contain activities, videos, challenges and games.  https://stem.utah.gov/students/stem-in-the-home/
April 23, 2020
The Natural History Museum of Utah (NHMU) is hosting a free live Q&A session with astronaut Scott Kelly on Research Quest Live on Friday, April 24 at 9:30 a.m. MDT. He'll give students his expert advice on how they can still achieve their goals while schools are closed. Kelly will also field participant questions and offer lessons he's learned on how best to maintain motivation in isolation, how to remain productive in difficult times, and how to keep curiosity alive for lifelong learning.

April 17, 2020
Time for Kids is offering their periodical for free for the remainder of the school year!  It is a very good resource to use to look at current events.  Teachers, parents and students will all enjoy the publication:  https://time.com/tfk-free/
April 16, 2020
Lisa VanGemert, the Gifted Guru, created a list of tips on making online instruction engaging.  Her tips are practical and teacher-friendly.  Read more about here.
April 15, 2020
Have you tried using a Google Jamboard?  It is a fun way to have everyone in your class post something where everyone can see it.  It is a way to build community in your classroom, even from a distance.  As part of the suite on Google Drive, it is easy to access and easy to use.  Look for it in your Google Drive, and give it a try!  Here is a clip that will tell you more about it.
April 14, 2020
As we continue our digital learning from home and as we create our curriculum, keep in mind the value of the classroom community.  A recent article in Edutopia talked about the importance of humanizing digital instruction.  
The article offered three tips for keeping the "Human Element" when using technology:
1-   Move away from industrialized curriculum and toward journaling.
2-  Create opportunities for dialogue and discourse.
3-  Build in opportunities for self-reflection.  
As the article points out, "learning is a conversation; it requires human connection and interaction."    https://www.edutopia.org/article/3-tips-humanizing-digital
April 13, 2020
Be a Credible Teacher to the End of the Year!
We want to end the school year as strong, credible teachers. Here is an article from Corwin Connect with four suggestions that can help us "finish strong!"
April 3, 2020
Teachers - Next week is spring break!  Since Disneyland, Canyonlands and other locales are not current options, The Washington Post has offered "The Completely Correct Guide to Vacationing at Home" with ideas on how to make staying at home feel more like a vacation.
"Marie Kondo" your home

Embrace the power of scent

Role-play hotel service

Beautify your bathroom

Change your playlist

Do things you'd normally do on vacation, at home

Sleep luxuriously
For more details, visit: https://www.washingtonpost.com/travel/tips/completely-correct-guide-vacationing-home/
April 1, 2020
The NCTM (Nation Council of Teachers of Mathematics) is offering free standards based resources for teaching math online: https://www.nctm.org/freeresources/ 
One of the resources is called Illuminations:
https://illuminations.nctm.org  It includes:
-Lesson plans designed for Pre-k-12th grade
-Interactive tools for students
-Instructional support for teachers
-Brain teasers
-Math strategy games
March 31, 2020
Duke TIPS (Talent Identification Program) has been conducting online classes since 2004.  Visit the link below for tips on the expertise they have built over many years of virtual classes.  https://blogs.tip.duke.edu/teachersworkshop/tips-for-taking-your-course-online/
March 30, 2020
UEN has a myriad of resources for teachers, parents and students to take advantage of as we continue to learn from home.  https://www.uen.org/learnathome/
One of those amazing resources is an Open Education Resource from the Smithsonian.  According to the Smithsonian, "The learning lab infuses real-world experiences into learning to build lasting knowledge and critical skills…".  https://learninglab.si.edu
Check out some of their free daily online events.  https://learninglab.si.edu/distancelearning
They even have digital learning activities choice boards for Science, Social Studies, Culture and Arts.
https://docs.google.com/document/d/1p9hbamKzXRB5cCe5z1GA-DC4NN2QnmDaRwUM9tcwZIM/edit
March 27, 2020
Mensa for Kids has lesson plans and activity ideas that may be helpful for teachers and parents during this time of online schooling.
https://www.mensaforkids.org
March 26, 2020
With this sudden move to online instruction, it is easy to view receptive types of media.  It is also important to ask students to think critically about and to interact with what they are learning.  Ian Byrd, of byrdseed.com, has a good article on the difference between "remembering" and "thinking," something to think about in these interesting times of teaching and learning in a new format.
March 25, 2020
Here are a few tips from an article in Edutopia concerning teacher wellness, Teaching Through a Pandemic: A Mindset for This Moment.
1- Expect trial… and plenty of error
2- Acknowledge the extraordinary
3- Reduce the workload (for yourself and your students)
4- No person is an island
5- Everyone thinks they can't--before they can
https://www.edutopia.org/article/teaching-through-pandemic-mindset-moment
March 24, 2020
The Great Books Foundation has open resources with short stories and guiding questions for deeper comprehension.  They are freely available to all, and a high-quality resource: https://www.greatbooks.org/open-educational-resources-dl/
March 23, 2020
If you haven't heard, Audible opened up hundreds of titles for children during the school closures.  They also have several classic titles they are offering for free! Great literature acts as a mirror to help us understand ourselves and a window to help us understand others and the world around us.  Enjoy!
https://stories.audible.com/start-listen
March 20, 2020
We are in an historic event.  The journals and reflections we keep today may be primary source documents in the future.  In the midst of all that is happening, try to find a few moments to record your thoughts and impressions of events as they unfold.   Within reason, have your students do the same for writing projects.  (Be cognizant and cautious not to cause undue alarm with the way you phrase prompts and requests.)
https://news.virginia.edu/content/write-it-down-historian-suggests-keeping-record-life-during-pandemic
March 19, 2020
As we focus on Core Instruction and find ways to keep our high ability students challenged and engaged, keep in mind some of the FREE digital resources available for students, teachers and parents.  These resources can help enrich the curriculum, offer students choice, and give them access to a variety of texts and topics.
https://www.brainpop.com
https://newsela.com
March 18, 2020
Lisa Van Gemert, also known as the "Gifted Guru" is hosting an online English/Language Arts lesson on short stories each day for two weeks.  The lessons are geared for students in grades 7-12.  The lessons are recorded and available for use after the live sessions.  Click here for the link to the flier.  Click here for the link to her You Tube Channel.  Before becoming the "Gifted Guru," Ms. Van Gemert was a secondary ELA teacher, and her lessons are sure to be interesting!
Coming Soon to a Middle School Near You!
ALPS, the Advanced Learning Program for Students, will expand to three middle schools in the 2020-2021 school year in order to help more families have access to the program closer to their homes.
ALPS is designed for students who master academic skills quickly.  ALPS teachers instruct the curriculum at an accelerated pace with an emphasis on depth, complexity, critical thinking, and creativity.  ALPS is a free program with no additional school fees.  Qualified students may attend school full-time at the ALPS middle school for their feeder system.
ALPS at Elk Ridge Middle School
Will serve students from Bingham High and Herriman High feeder systems.
Bussing will be available from a central location in each feeder system.
7th grade ALPS classes will begin in the 2020-2021 school year.
8th and 9th grade classes will be offered in following years.
ALPS at Hidden Valley Middle School (New Middle School in Bluffdale)
Will serve students from Mountain Ridge High and Riverton High feeder systems.
Bussing will be available from a central location in each feeder system.
7th grade ALPS classes will begin in the 2020-2021 school year.
8th and 9th grade classes will be offered in following years.
ALPS at Joel P. Jensen Middle School
Will serve students from Copper Hills High and West Jordan High feeder systems.
Bussing will be available from a central location in each feeder system.
7th and 8th grade ALPS classes will be offered in the 2020-2021 school year.
9th grade ALPS classes will be offered in 2021-2022.
Space is still available in most middle school ALPS programs.  Please contact Rebecca Smith @ 801-567-8368 for more information.
Mission Statement for Gifted and Talented Programming in Jordan School District:
The Gifted and Talented Department in Jordan School District is dedicated to the growth of all students and is committed to promoting:
Opportunities for all students to extend learning, explore new experiences, and discover talents and interests.  

Targeted services for identified students, including opportunities to connect and collaborate in safe, positive, and supportive settings.

Qualified teachers who participate in ongoing professional development and utilize researched-based instructional strategies.

Challenging and engaging learning environments that include rigor, critical thinking, creativity, depth and complexity, problem-solving, choice, and real-world applications.

Equitable policies and universal access for all students regardless of demographics, geography, socioeconomic status, gender, race, ethnicity, affiliation, and grade.
---
Federal Gifted and Talented Definition
"Students, children, or youth who give evidence of high achievement capability in areas such as intellectual, creative, artistic, or leadership capacity, or in specific academic fields, and who need services and activities not ordinarily provided by the school in order to fully develop those capabilities."
(Elementary and Secondary Education Act)