ALPS application for the 2023-2024 year is now available!  Please see the ALPS tab for more information.

Mission Statement for Gifted and Talented Programming in Jordan School District: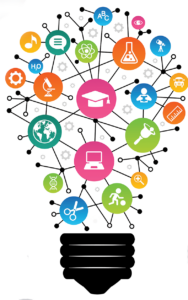 The Gifted and Talented Department in Jordan School District is dedicated to the growth of all students and is committed to promoting:

Opportunities for all students to extend learning, explore new experiences, and discover talents and interests.  
Targeted services for identified students, including opportunities to connect and collaborate in safe, positive, and supportive settings.
Qualified teachers who participate in ongoing professional development and utilize researched-based instructional strategies.
Challenging and engaging learning environments that include rigor, critical thinking, creativity, depth and complexity, problem-solving, choice, and real-world applications.
Equitable policies and universal access for all students regardless of demographics, geography, socioeconomic status, gender, race, ethnicity, affiliation, and grade.
UPCOMING EVENTS:


OUR TEAM: