2022 Story Weavers Festival
In lieu of a district-level festival this spring, support is available for grade-level teams or school-wide storytelling events.   Please contact Rebecca Smith for more details.
We look forward to resuming the usual Story Weavers Festival in the spring of 2023!  
Story Weavers
A Storytelling Festival for Grades 3-6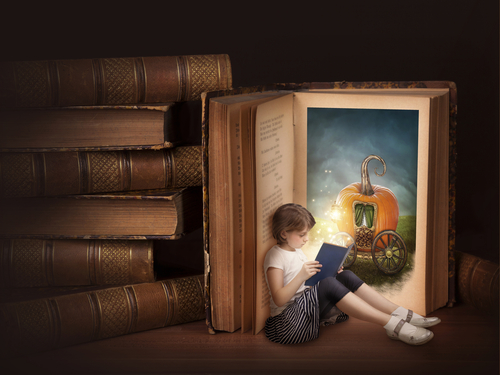 All students should have the opportunity to learn to communicate through storytelling. Storytelling stimulates inventive thinking and imagination, which leads to better reading, writing and communication skills.  Storytelling engages students in the enjoyable pursuit of literature and nurtures the preservation of the oral tradition of storytelling. Additionally, storytelling supports the reading and writing curriculum and strengthens communication and visualization skills.
Some students who want to perfect the art of storytelling beyond the classroom should be encouraged to tell their stories to different audiences. Teachers are encouraged to have a storytelling festival or provide various opportunities for students to tell their stories.
Few students, who show a genuine interest and enthusiasm in storytelling, may be given an opportunity to represent their school at the district storytelling event. One student or one set of students (in tandem) who have storytelling abilities that are exceptional (criteria is listed below) will represent their school at the district storytelling event.
(Criteria based on the Timpanogos Storytelling Festival Guidelines).
Engaging introduction
Poise
Enunciation
Voice expression
Eye contact, facial expression
Body language, appropriate gestures
Story pacing
Enthusiasm and connection to story, familiarity with story
Satisfying story choice
Satisfying ending
Student Preparation 
Students are encouraged to tell their stories as often as possible. Students will should find opportunities at home and school to practice, practice, and practice!

Teacher Preparation
Help students find a voice for storytelling by providing activities that encourage the use of storytelling skills. Give students opportunities to tell stories in a safe classroom environment. Teach students how to construct and follow a story map.
Storytelling Event
A story telling festival will take place at the district level each May. Select students from participating schools are invited to tell their stories and will be evaluated against the criteria listed above and in the packet below. All students will receive recognition for participating in the event (it is not a competition).
Helpful Resources